10 Quirky Honeymoon Destinations
Your honeymoon is different from other romantic escapes, as it is your first holiday as husband and wife. But, with so many amazing destinations, finding an extra special place to celebrate your new life together won't be too difficult.
If, however, you are stuck trying to choose the perfect spot for your amorous escape, continue reading this article and find out our choices for the top ten quirky honeymoon destinations.
Matera, Italy
In southern Italy, in the region of Basilicata, on a rocky outcrop, a historic and uniquely romantic city is waiting for you. La vita e bella in Matera, but it is also filled with history, culinary delights, architectural gems, and the famous Italian dolce far niente.
And, for extra excitement, find yourselves an exclusive accommodation, like Sextantio le Grotte Della Civita's caves, where you can celebrate your love in amazing caves turned into comfortable bedrooms.
Lake Bled, Slovenia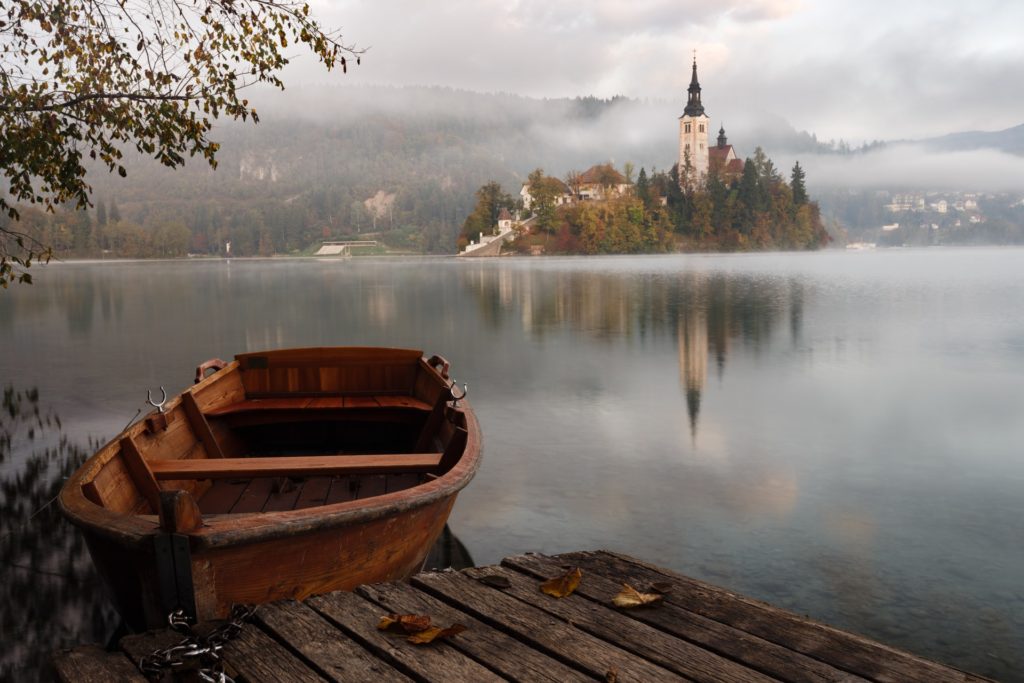 Europe is filled with gorgeous, romantic regions, and Lake Bled, in Slovenia, is definitely one of the most picturesque spots. You might be aware of Slovenia's underrated capital, Ljubljana, but Lake Bled is, without any doubt, a better honeymoon choice.
With a beautiful castle perched high on a hillside, a charming little island open for visits, romantic, secluded swimming spots, and never-ending hiking trails, Lake Bled is a fabulous destination for nature lovers looking for relaxation and intimacy.
Lapland, Finland
Many think of soft sand beaches and tropical vibes when planning their honeymoon. But, if you are winter enthusiasts, there is no reason for you not to have a white, cold, romantic escape in Lapland.
With igloos, reindeer, and many memorable surprises, your northern honeymoon can be magical, especially if you always wanted to see Santa's hometown, admire the spectacular Northern Lights, enjoy husky safaris, and adventure in many other thrilling activities.
And if you want the most special nights, book a stay at a glass igloo during the Northern Lights season. There is nothing more romantic than watching the stars as you drift off to sleep.
The Fjords, Norway
If you and your partner are adventurers, but winter is not your cup of tea, spend your summer honeymoon in Norway. The country has beautiful cities and quirky towns, but for nature lovers and adrenaline seekers, the Norwegian fjords make the most exciting destination.
Whether you choose to drive around Norway or opt for the less expensive way to see the fjords, by booking a cruise, don't forget to also stop and explore the multitude of villages and towns on the Norwegian coast. 
Canary Islands, Spain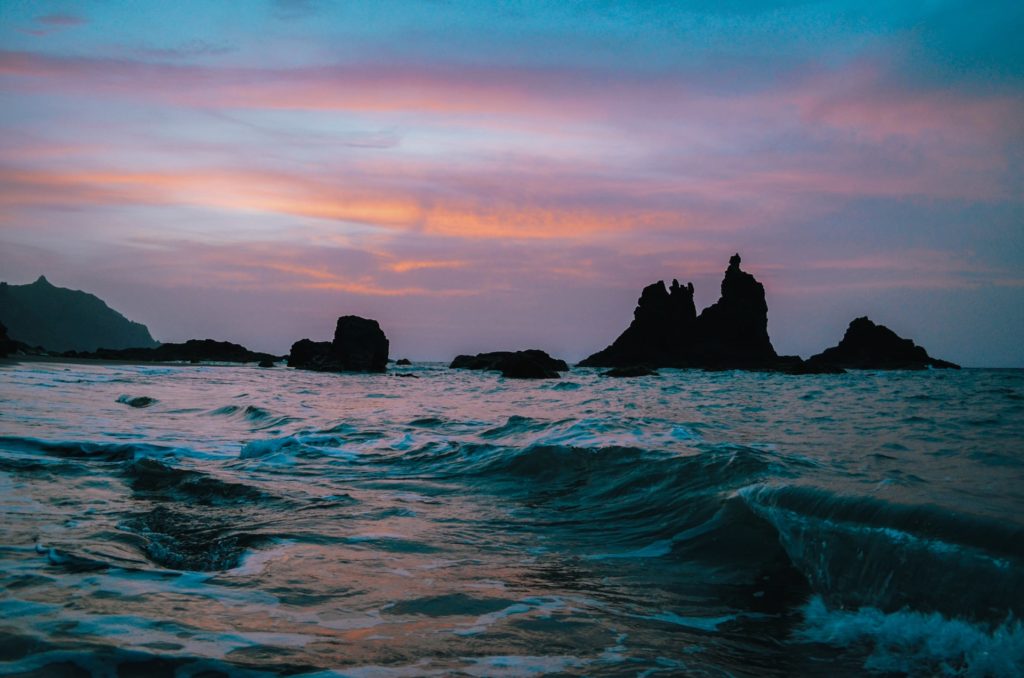 Surrounded by the Atlantic waters, and located closer to Africa than Europe, Spain's Canary Islands are a perfect mix of European and tropical vibes. The Canary Islands is a fantastic choice for adventurous couples who love watersports and exploring mountains and volcanoes, but it's also a great option for love birds who love experiencing fresh cuisines and relaxing on gorgeous beaches. 
With great accommodation options, from luxury romance in five-star hotels to more relaxed and creative accommodations like beach apartments and lavish yurts, the gorgeous Canary Islands promises to satisfy all kinds of travelers. 
Nairobi, Kenya
If you love animals, maybe the best honeymoon destination for you is the jumping-off point for safari trips in Kenya, beautiful Nairobi. The city also hosts the Nairobi National Park, home to zebras, lions, and giraffes, as well as breeding grounds for endangered black rhinos. 
To make the most of this sensational place, you can book a room at Giraffe Manor, a small boutique guesthouse in the suburb of Lang'ata Nairobi. Apart from the comfortable, romantic, and beautifully arranged rooms, you will also have the chance to see these elegant animals popping their heads through the windows to greet guests during their meals. 
Viscri, Romania
You don't have to believe in Dracula to visit Transylvania, especially if you want to have a unique honeymoon. Though vampires aren't a thing, Romania's famous region awaits travelers with plenty of other surprises. This is a great choice for honeymooners who want a mix of nature, traditions, local organic flavors, and Eastern European hospitality.
And, to enhance your adventurous honeymoon, stay in one of Transylvania's peculiar villages, like Viscri. With a long history, which goes back to the 12th century, the beautiful village of Viscri is now one of the most visited places in Romania's countryside.
Here, you can book the traditional Saxon house of Prince Charles, known as Casa Printul de Wales, a perfect example of local architecture. But, if you want even more intimacy, there are plenty of wooden cabins in Transylvania, many of them in secluded spots, surrounded by green forests. 
Algarve, Portugal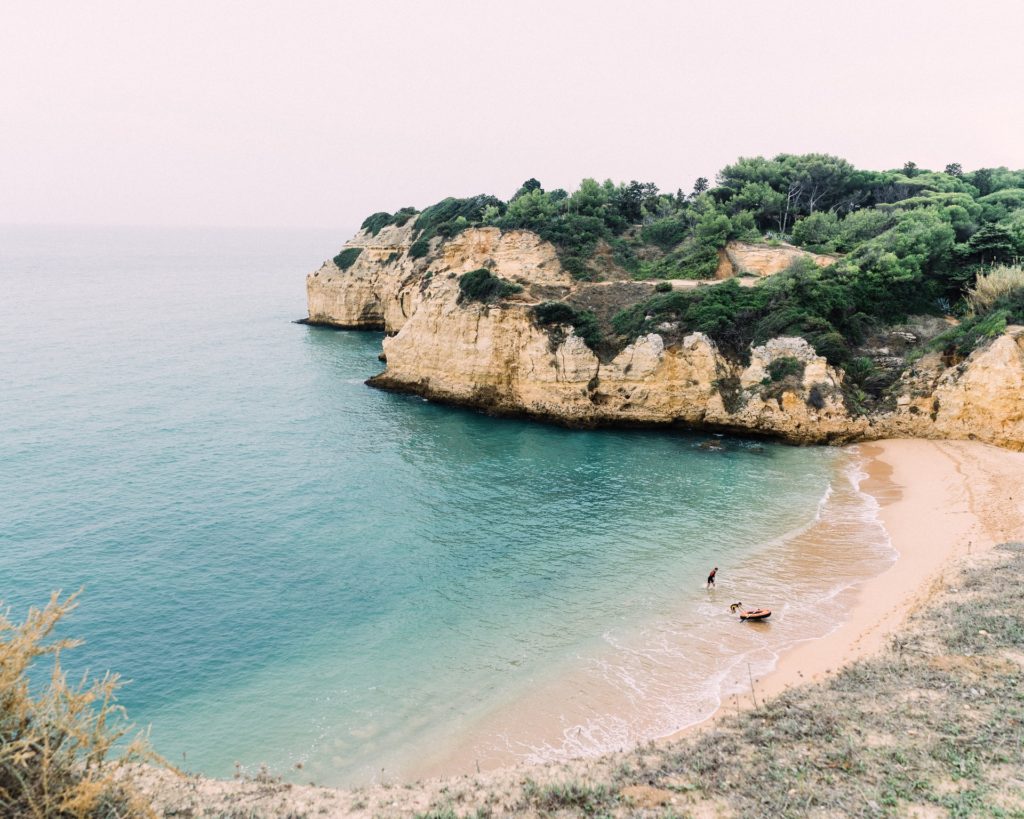 Beautiful landscapes, mild weather, great hospitality, delicious foods, and a relaxed atmosphere are some of the things waiting for you in Algarve, the colorful Portuguese heaven. 
Whether you are into watersports, cycling, or just wandering around and relaxing on superb beaches, Algarve is your best honeymoon destination. But culture aficionados are not forgotten, and there are plenty of memorable encounters as well as chances to get good deals on local products like leather, lace, and silver items.  
West Sussex, England
For many, England is a cultural getaway, not a romantic escape. There are, however, many fascinating spots that promise love birds the quirky honeymoon of their dreams. West Sussex, for instance, awaits couples with many interesting things to see and activities, as well as unique accommodation options.
The Old Railway Station offers couples four Pullman carriages with eight restored suites in the English countryside. Splendid decoration, comfort, fully equipped bathrooms, a beautiful area perfect for romantic strolls, and a taste of the Orient Express are some of the things waiting for you at the Old Railway in West Sussex. 
Bhutan
If you and your partner love more secluded places, with fewer travelers, Bhutan, the South Asian gem, beautifully located between India and China, might be your best honeymoon destination.
The magical country is like a miniature kingdom in the Himalayas, and it is the perfect place for hiking enthusiasts and those who want to explore an area with only subtle Western influence. It's also great for exploring Buddhist monasteries, admiring breathtaking panoramas, and visiting intriguing fortresses.
These are our 10 Quirky Honeymoon Destinations. They all promise authentic accommodations that can easily enhance your romance. If, no matter where you go, you're planning a longer stay, always go for a larger cabin. 
Cuddling and spending quality time together is great, but a little space won't hurt.