The 10 Most Romantic Destinations in Ireland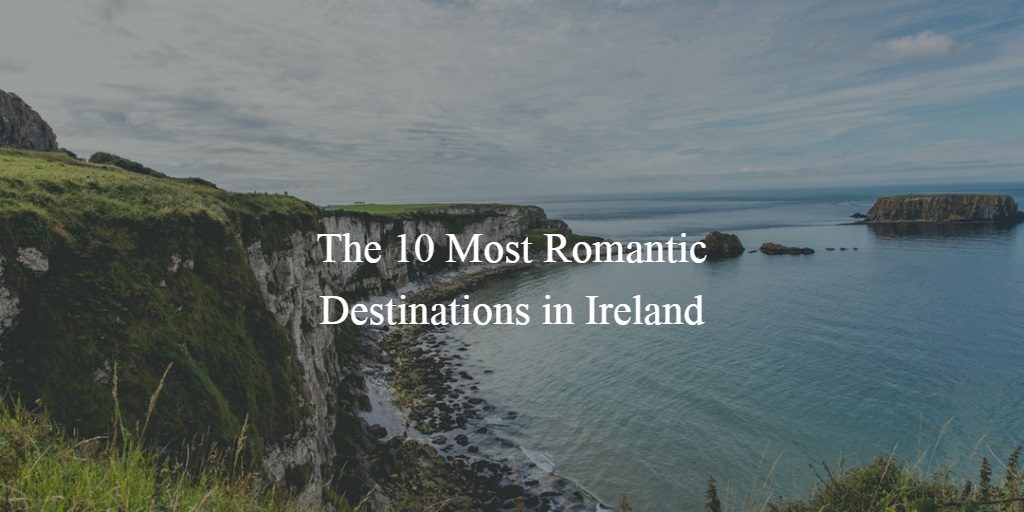 You've tied the knot and now's the time to finally start your life together! After the vows and the pomp of a great wedding, the couple usually just wants to spend some time alone and enjoy their honeymoon without the fuss of friends and relatives to get in the way. It's time for romance and closeness, and the kind of bond you form and the happy moments you enjoy right after your wedding are something that will create memories to last you for a lifetime.
Picking the right destination is essential, and Ireland is definitely full of opportunities that will bring the happy couple both peace and excitement. If you wonder where you can go and what kind of magic awaits in our beautiful country, take a look at our favourite spots and take your pick.
Dingle
This charming little fishing village is perfect for the couple that wants some quiet peace and a bunch of locals to welcome them with smiles and friendship. It's a peninsula town that is known for having a sole dolphin who lives around the harbour – his name is Fungie and there's actually a statue of him down by the waterfront. What a cute little detail to make your honeymoon more memorable! Aside from that, there are a lot of excellent pubs and artisan shops, and you can also take a walk along the town and check out one of the many ice cream stands that make delicious treats with unique flavours, such as lavender.
Tory Island
The official Irish name of this island is Toraigh, coming from the Middle Irish word that essentially means "bandit." It's one of the smallest places in Ireland, and it's inhabited by only 130 locals. You'll need to get there by plane and book your stay well in advance, because there aren't many hotels, but if you do decide to spend your honeymoon here, you'll be surprised just how unique the experience can be. The whole island is full of ancient history and mythology related and most of the inhabitants actually prefer to speak Irish, though they are well-versed in English for the sake of tourists. This is a very stress-free place that's away from the hustle and bustle of the modern cities, that offers plenty of merriment and some really great local music.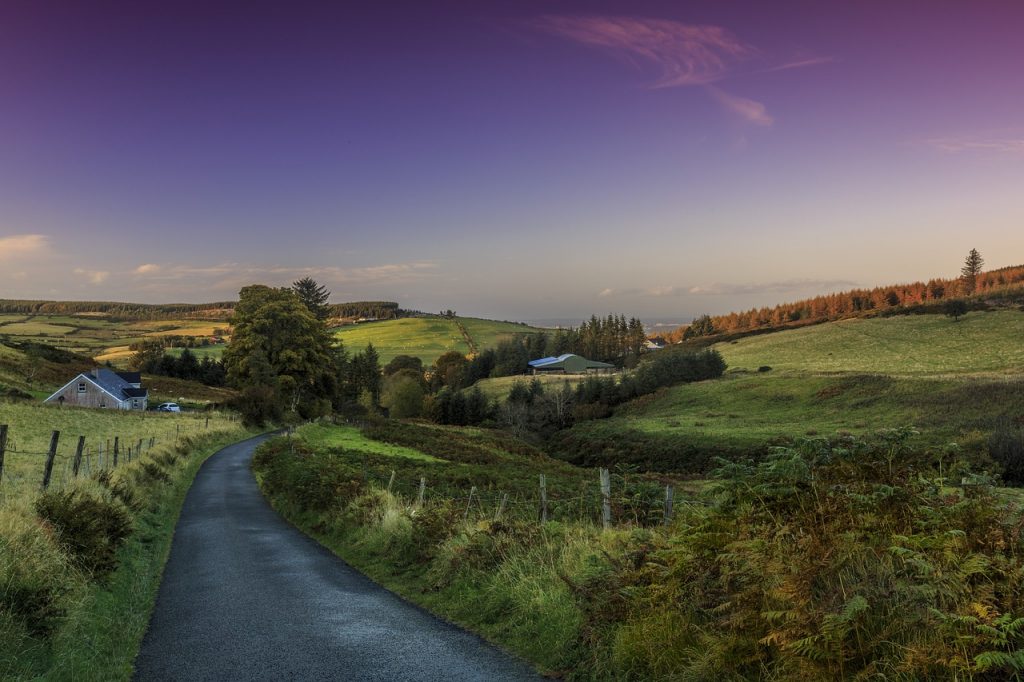 Harvey's Point
A hotel right near the Bluestack Mountains that is famed for its Irish hospitality and an excellent restaurant. The food is great, but the calm of exploring the Donegal countryside and taking long walks by the Lough Eske shore make it a really great choice for couples who long to spend some time in nature and recharge their batteries.
Glengarriff
For couples that like to get social and meet new people, this little village provides ample opportunity to do so without feeling overwhelmed. With an excellent music scene, great pubs and gorgeous scenery, this place is great for making new friends. The Garinish Island is also close, and it's a very beautiful offshore garden that will delight you with all its greenery, and plenty of wildlife to see.
Cong, Mayo
Did you know that Pierce Brosnan got married in this little town? Yep, the famous Ashford Castle Hotel is 800 years old and happens to have a great restaurant and an even better spa. You can go horse riding, fishing, boat cruising, or simply have a quiet tea in one of the gardens there. Even if you can't afford this resplendent hotel, the city is still full of great pubs and interesting places that will make it exciting.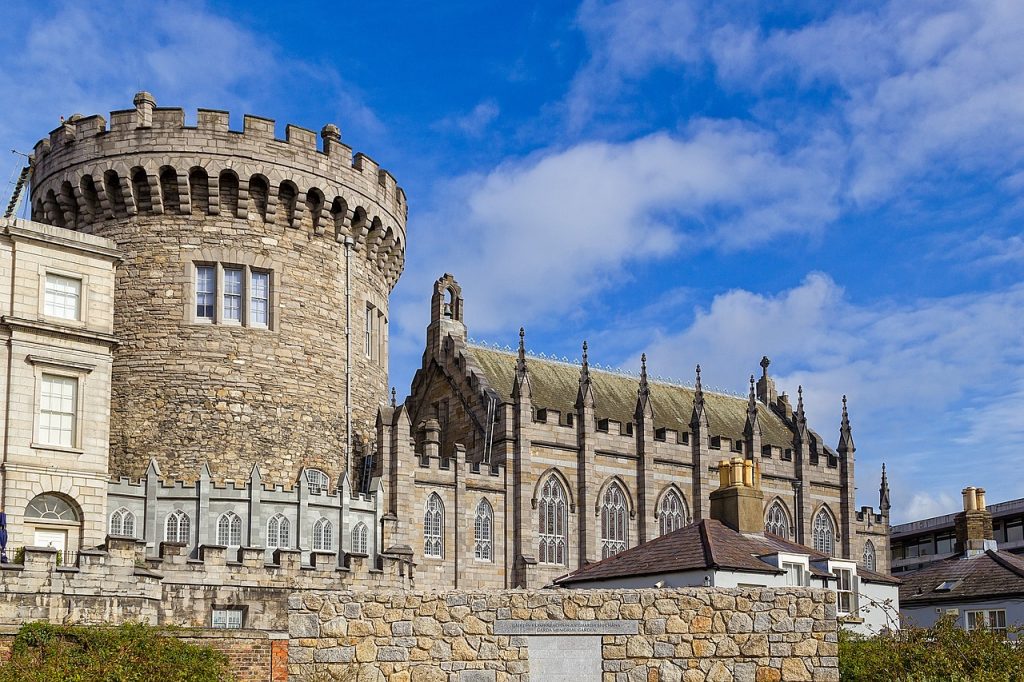 Picin Cottage
This bed & breakfast is totally idyllic and great for newlyweds to enjoy their first days of marriage. You can rent a charming cottage for two if you really want to go for that romantic atmosphere, and don't forget to visit the nearby beach. Derrynane Beach is perfect for long, evening strolls while you hold hands and gush about how happy you are!
Dublin
Dublin is big, bustling, and full of excitement! If you long for a more fast-paced honeymoon with plenty of events to fill your social calendar, Dublin can deliver. Glamorous places like the Shelbourn Hotel are great if you want to spoil yourselves, and if you're a fan of beer, you should definitely visit the Guinness Storehouse and the Temple Bar. For history and cultural buffs there is Trinity College, famous for its 18th century library, or perhaps St Patrick's Cathedral.
Inis Mor, the Aran Islands
All three of the Aran Islands are spectacular, and if you want a vacation full of breathtaking sights, you should definitely check out all of them. Inis Mor is the largest and is full of stone forts and churches, the most impressive one being a fort called Dun Aengus. It's a fine prehistoric monument that's very impressive to see. Dun Aonghasa pre-dates Christianity as well, and you might also enjoy seeing the seal colony, or lounging on the beaches with your spouse and enjoying your lovely honeymoon.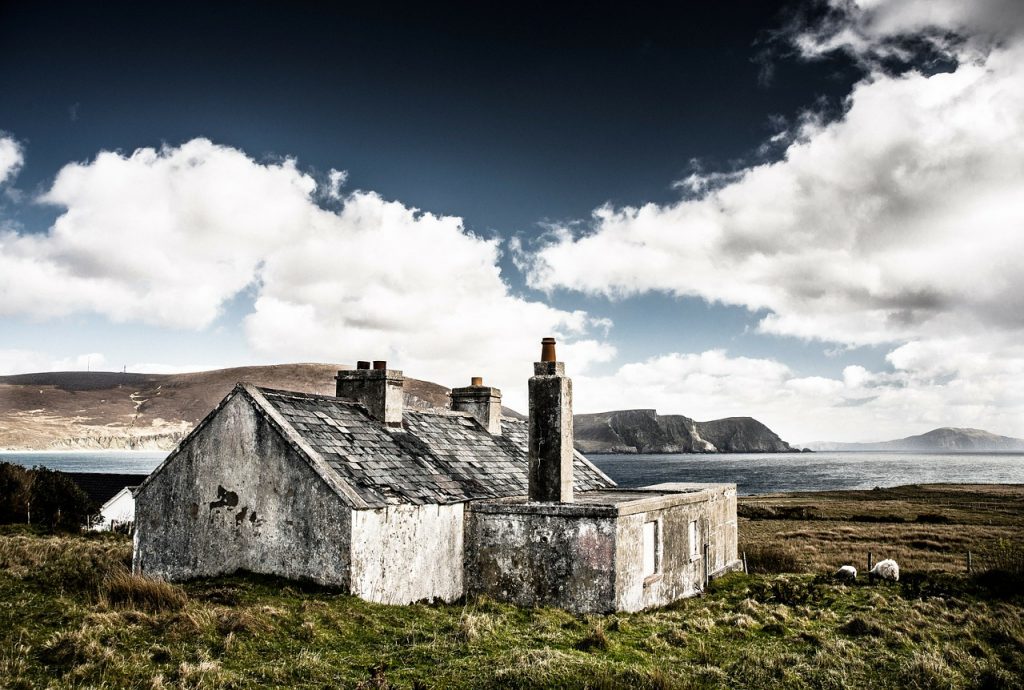 Carlingford
Situated in Louth County, it's a harbour town that is adorably quirky and offers a ton of fun activities. Our favourite happens to be paintballing! You have to admit, it's a pretty fun way to spend the first month of your life together, but if you prefer something else, you can try your hand at the leprechaun hunt during Easter, visit the local pubs, or explore the forests.
Cahersiveen
This town has a very beautiful lighthouse, and it's filled with charming little houses, gardens, castles, and ring forts. There are beautiful cliffs that will serve as a great backdrop for any photos, and plenty of wonderful seafood restaurants to enjoy. It's rural and quiet, but there are still plenty of things to see and people to meet.
If you're looking for a well-rounded honeymoon, Ireland is a great place to stay. From peaceful nature to exciting pubs full of music and dancing, your honeymoon is bound to be unforgettable. No need to travel to a distant island, when ours has so much to offer.